The Book of Skulls
A Victorian tale of gender-bending, hidden identity, obsession and gruesome murder, set in Edinburgh's Old Town.
1875. Liz Moliette; a poor orphan of unknown heritage, and Amulya Patel; from a wealthy Indian family, are the only female students at the Edinburgh Medical School, where a hostile attitude towards women is driven by Professor Atticus. However Liz and Amulya have allies in fellow student Campbell Preeble, The Reekie reporter Hector Findlay and the charming Dr Paul Love.
In dire need of funds, Liz becomes assistant to gruff lecturer and police surgeon Dr Florian Blyth. When a series of grisly murders take place the doctor and Liz help Inspector Macleod in his investigation, which leads to the Edinburgh Asylum, the Burry Man festival and the quack science of phrenology
The search for the killer comes dangerously close to Liz as she uncovers her own family secrets.
This first book in the Doctresses series launched on 24th April 2020. Order on:
It should appeal to an audience that enjoys historical crime fiction with a BAME, LBGTQ slant and strong female protagonists.
There are readings from the April 2020 online launch on the Facebook page. The Blog Tour is from 27th,28th,29th May.
Reviews from the Blog Tour: Ontheboookshelf and Undiscovered Scotland.
The Book of Skulls video
Paintings from The Book of Skulls
These paintings were part of my Medical Inspirations exhibition at Edinburgh University last year; a celebration of 150th anniversary of the Edinburgh Seven.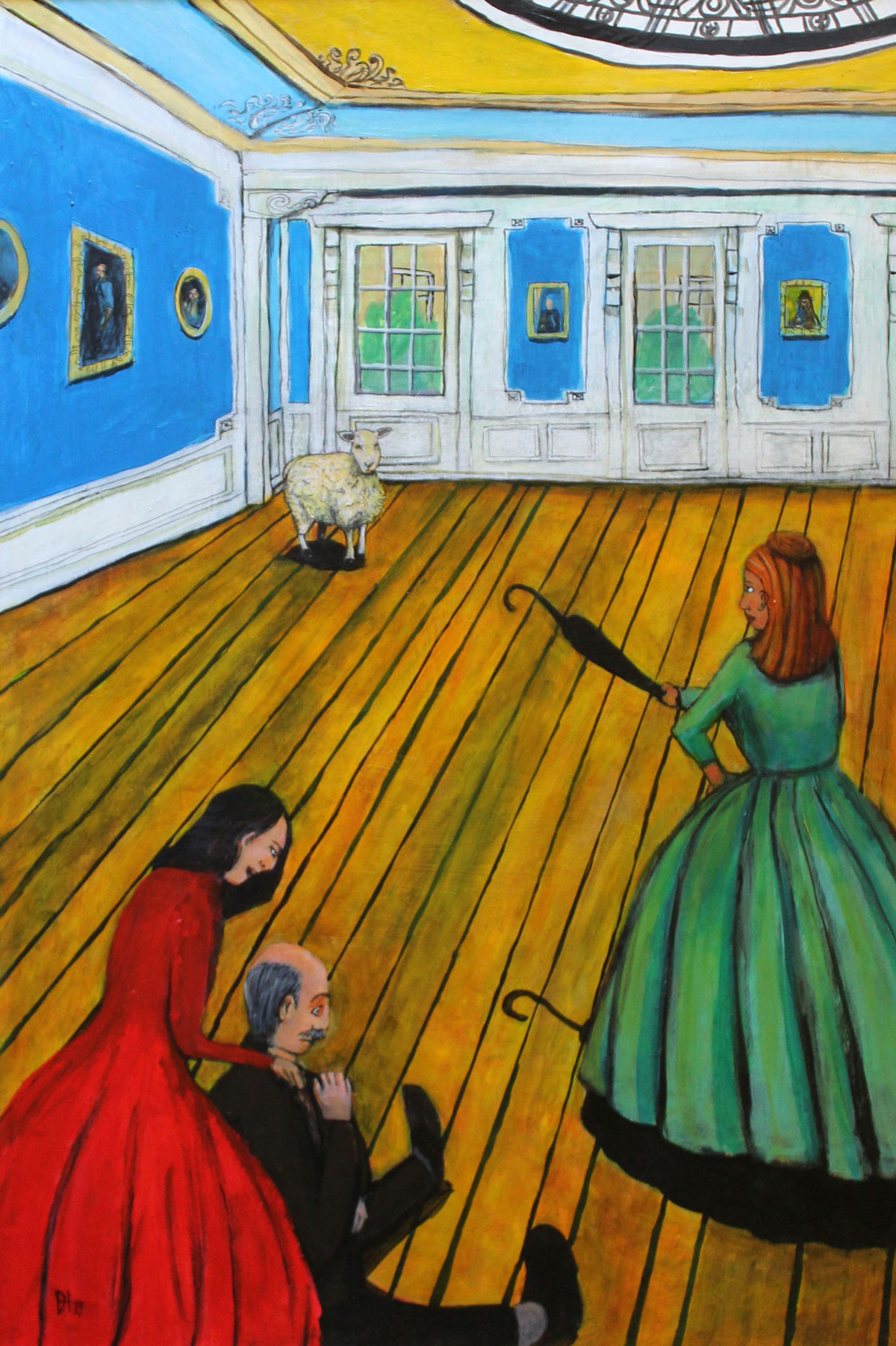 Molly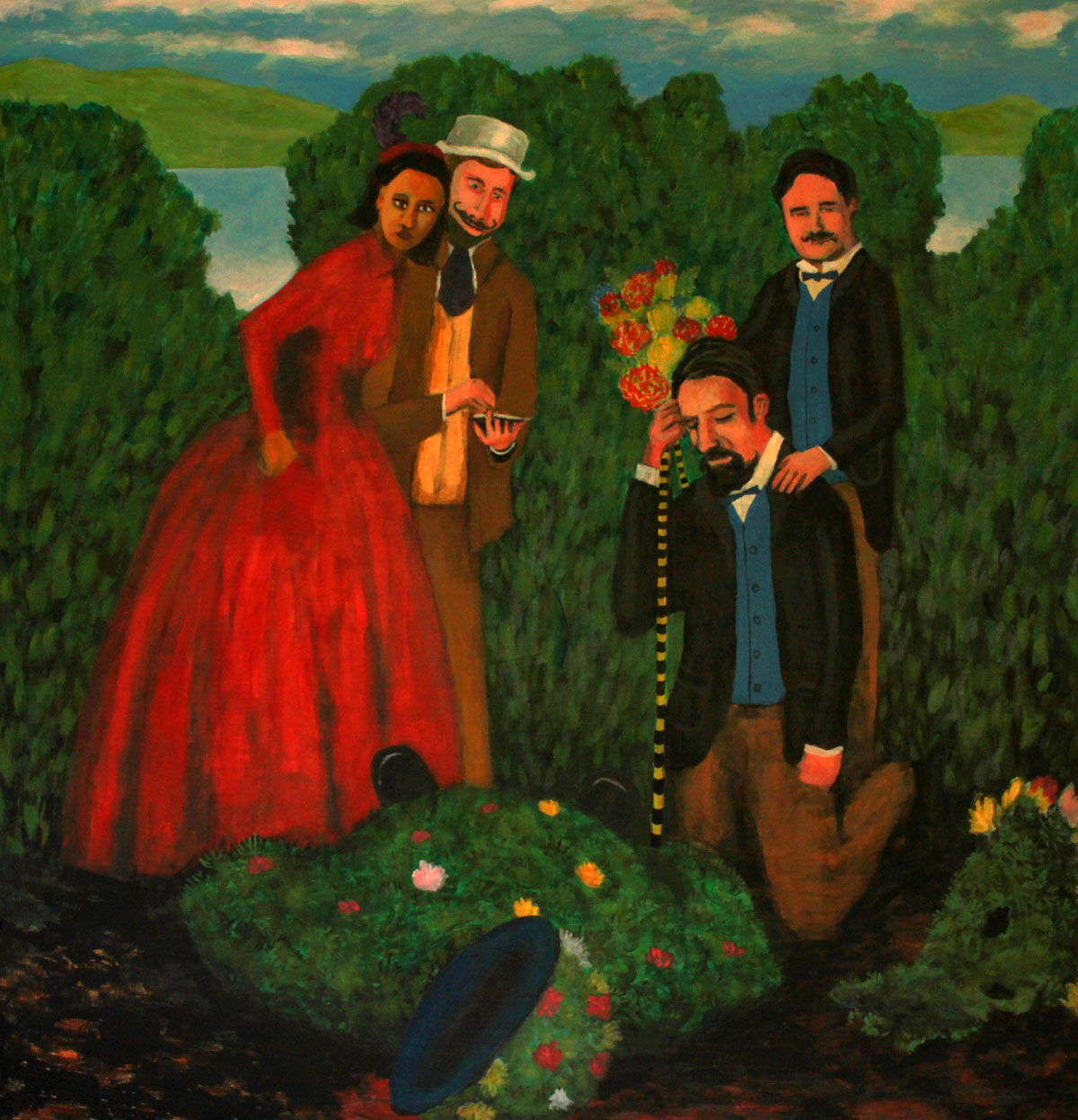 Death of the Burry Man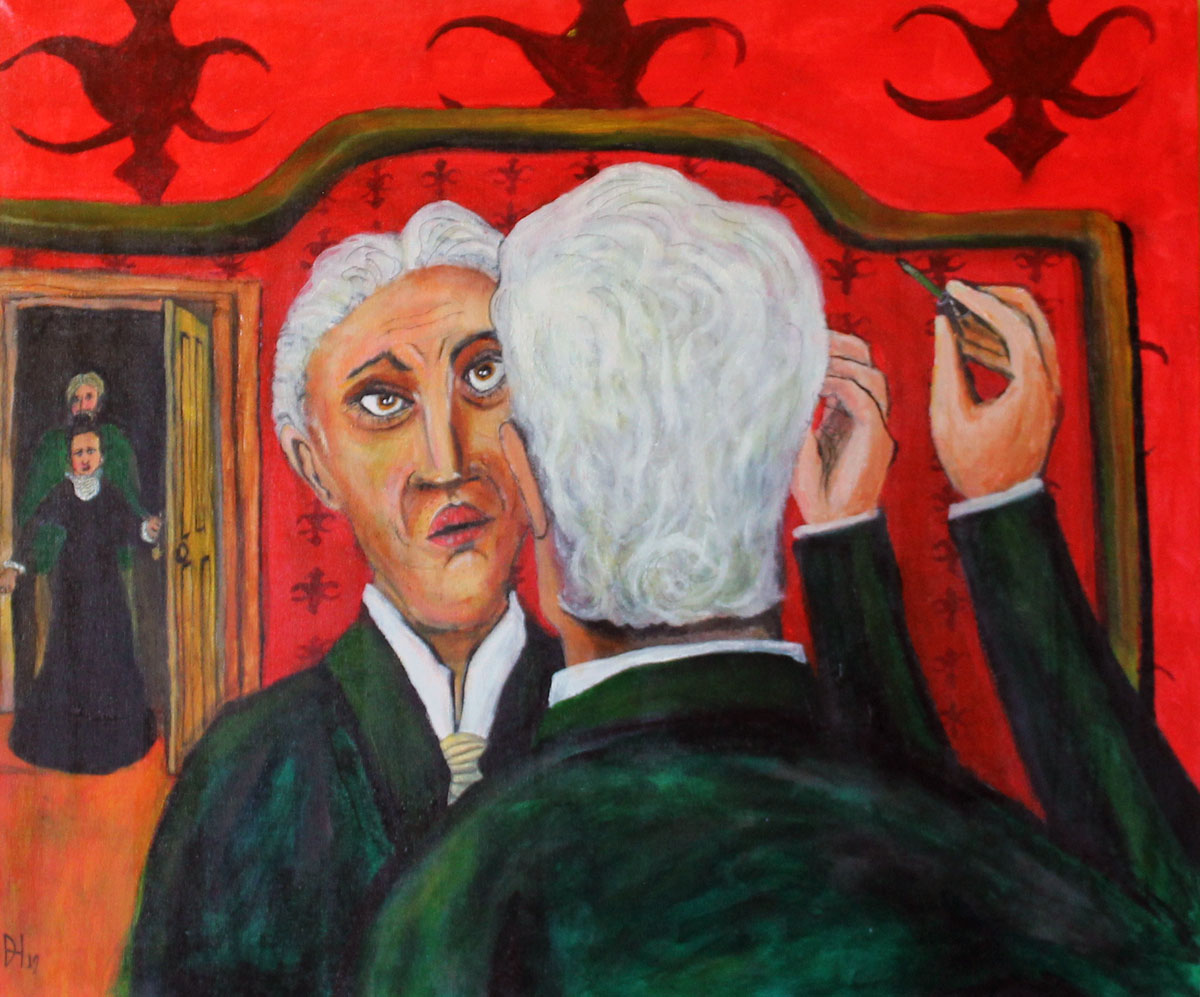 Professor Atticus Tests Poison
The Portobello Egyptologist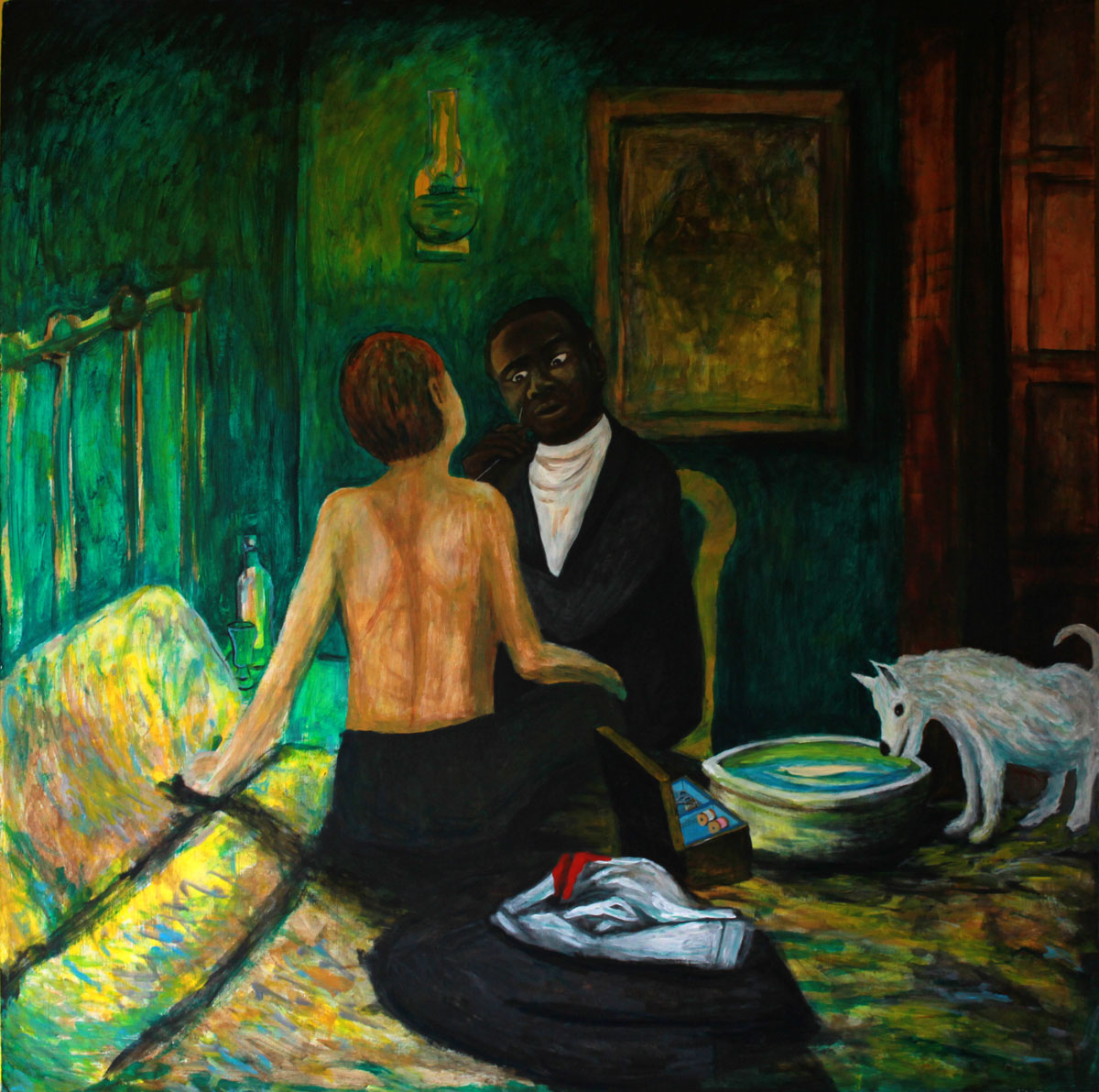 Charles Sews Florian's Wound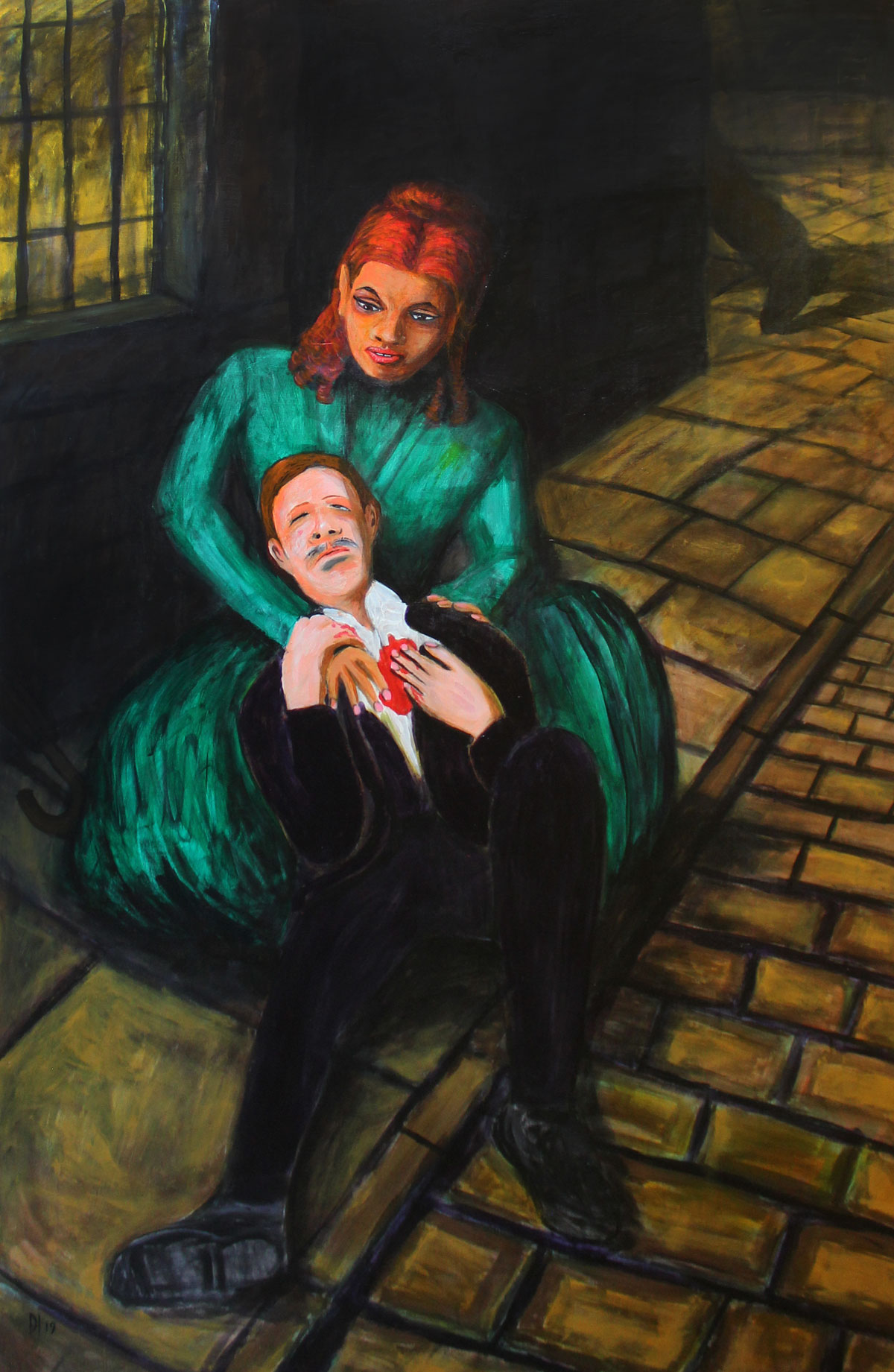 Liz Tries to Examine Florian's Wound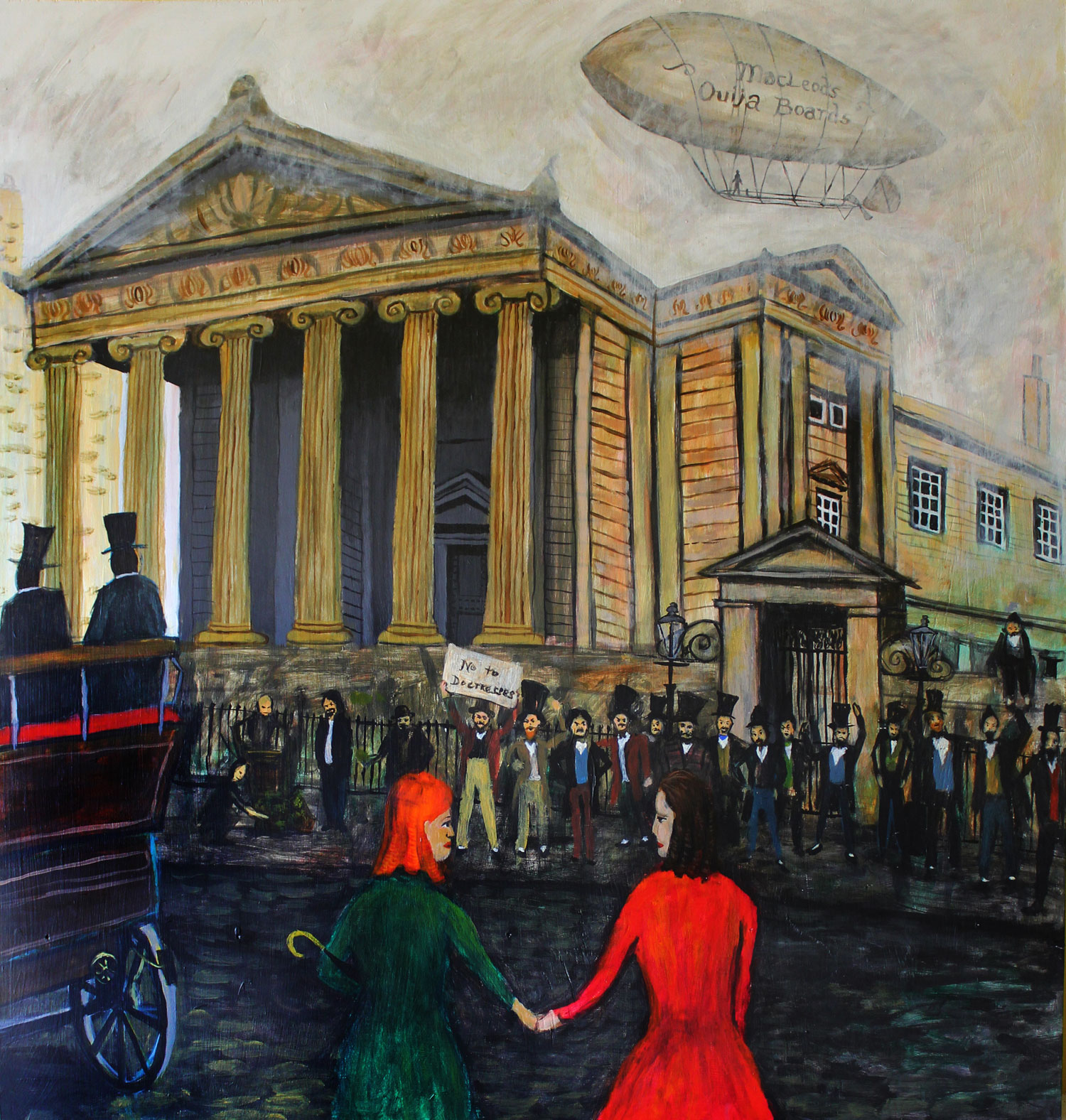 We Can Do This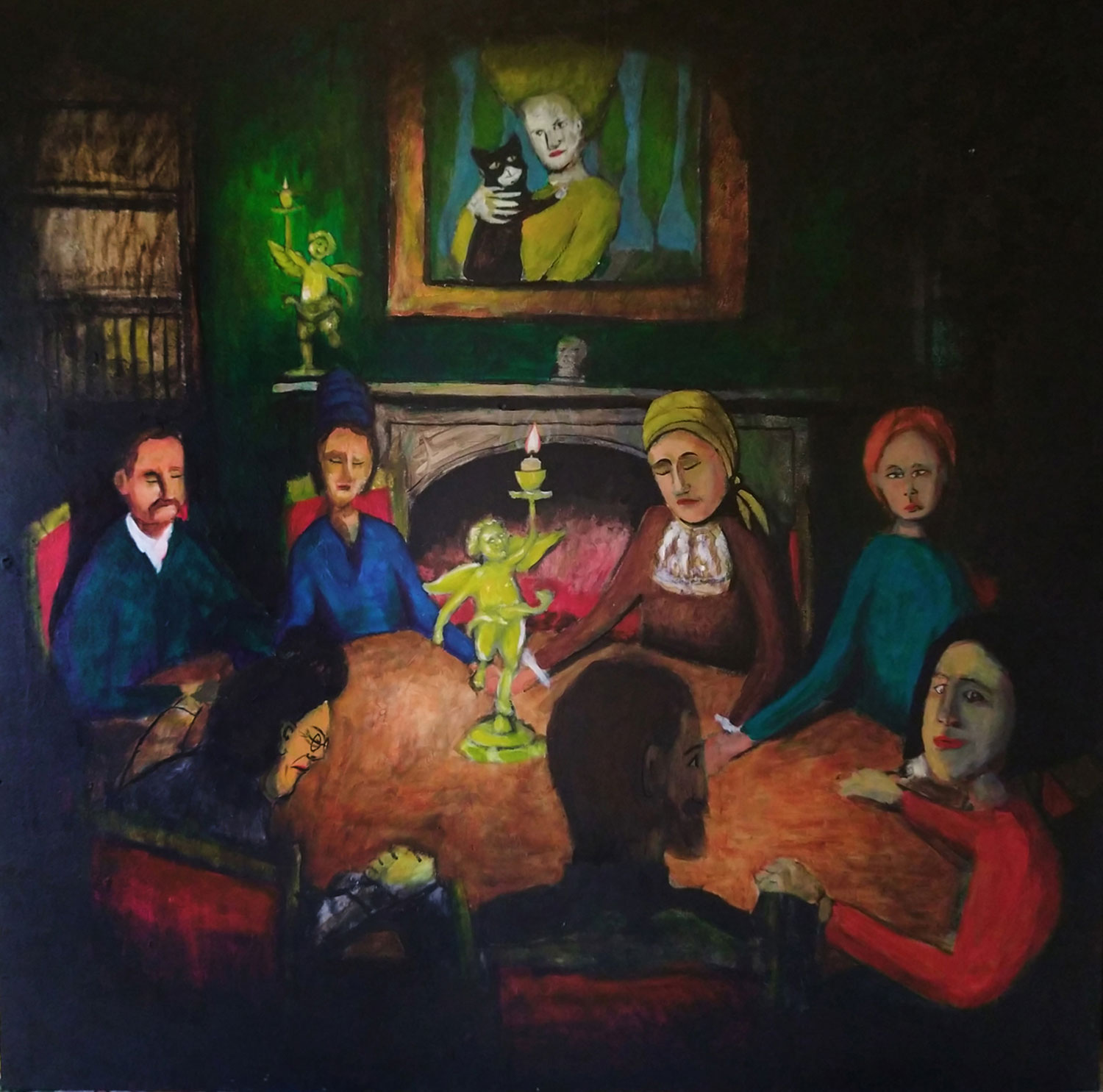 Séance images © David Hutchison